0101-2394-2278 Adapter Cable
Please contact us for availability information.
Adapts ABBOTT CRITICAL CARE SYSTEMS TRANSPAC II Transducer with Interface Cable for ABIOMED iPulse [w / Abiomed 12-7 Pin Adapter Cable ] Pressure Input Connector to PHILIPS MEDICAL SYSTEMS 50 IX (M1350A) 5uV Pressure Input Connector.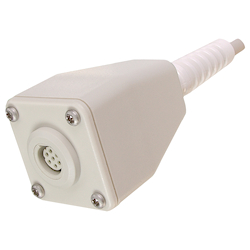 Sorry, no Monitor end mating connector images available.